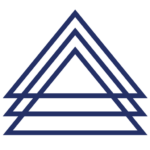 ARTO
First In Class Immunomodulation assets with unique memory cell interactions that lead to therapy free living for transplant patients.
Well funded privately held NY biotech working with novel monoclonal antibodies of unique mechanisms looking for a big-picture hands-on leader to take ownership of multiple programs, and drive assets through the pipeline; current research spans multiple areas of highly unmet need including Orphan Drug Designation.
We are searching for an experienced Executive Director to take ownership of assets in the development portfolio related to Transplant Immunology and Type 1 Diabetes, and potentially other disease areas . This is an excellent opportunity for a motivated drug developer to become a key role in developing first of a kind life changing therapies. The Exec. Director will own the risk benefit assessment for the program(s) within the TA and be accountable for the design, implementation, and execution of a clinical development program(s) to support decision milestones, regulatory requirements, and market access. You will also contribute to overall disease area strategy.
Key Responsibilities
Provide clinical Leadership and medical strategic input for all clinical deliverables the development and execution of the clinical strategy.
Drives the execution of clinical program(s) in partnership with global line functions, external consultants and Global Clinical Trial Team associates (CTT)
As the medical expert, leads interactions with external stakeholders (e.g., regulatory authorities, external medical experts, data monitoring committees, adjudication committees, advisory boards, patient advocacy groups), internal stakeholders (e.g., Research & Development, Clinical Development, Clinical Operations, Regulatory Affairs, Medical Affairs, Marketing, Health Economics & Outcomes Research), and internal decision boards
Plans and executes publication and clinical communication strategies. Provides input into key external presentations
May support Business Development & Licensing (BD&L) activities including target identification and due diligences together with other clinical / medical matters, as needed
Ensures career development of program / matrix reports through active participation in talent review and succession planning processes. Provides on-boarding, coaching, and/or mentoring support
Responsible for medical / scientific training of relevant internal and external stakeholders on the disease area and compound/molecule. May serve as speaker for medical/scientific training
Requirements:
In depth knowledge surrounding Immunomodulatory Biologics for Organ Transplant AND/OR Autoimmunity, Hepatology, Nephrology, Endocrinology.
Involvement in clinical research or drug development in an industry environment spanning clinical activities in Phases I through III/IV, including global submission dossiers
≥ 5 years people management experience required; this may include management in a matrix environment
Advanced knowledge of assigned therapeutic area required, with the capability to innovate in clinical development study designs that provide relevant evidence to decision-makers, and to interpret, discuss and present clinical trial or section program level data
Thorough knowledge of Good Clinical Practice (GCP), clinical trial design, statistics, and global regulatory/clinical development process
Experience with submissions and US/EMA health authorities required
Demonstrated ability to establish strong scientific partnership with key stakeholders
Participate in the preparation of regulatory documents in support of regulatory submissions, including clinical section of INDs and CTAs, safety reports, responses to regulatory authorities, clinical study reports, and other documents as appropriate
Interface with regulatory authorities as appropriate
Demonstrated leadership and management skills with a documented track record of delivering high quality projects/submissions/trials in a global/matrix environment (including remote) in pharmaceutical or biotech industry