Championing a

new

era of life sciences recruitment
Our client and candidate community is growing fast. From ambitious graduates taking the first steps of their career, to forward-thinking CEO's – we're working with the boldest life sciences talent around to find their future roles. And we'd like your help.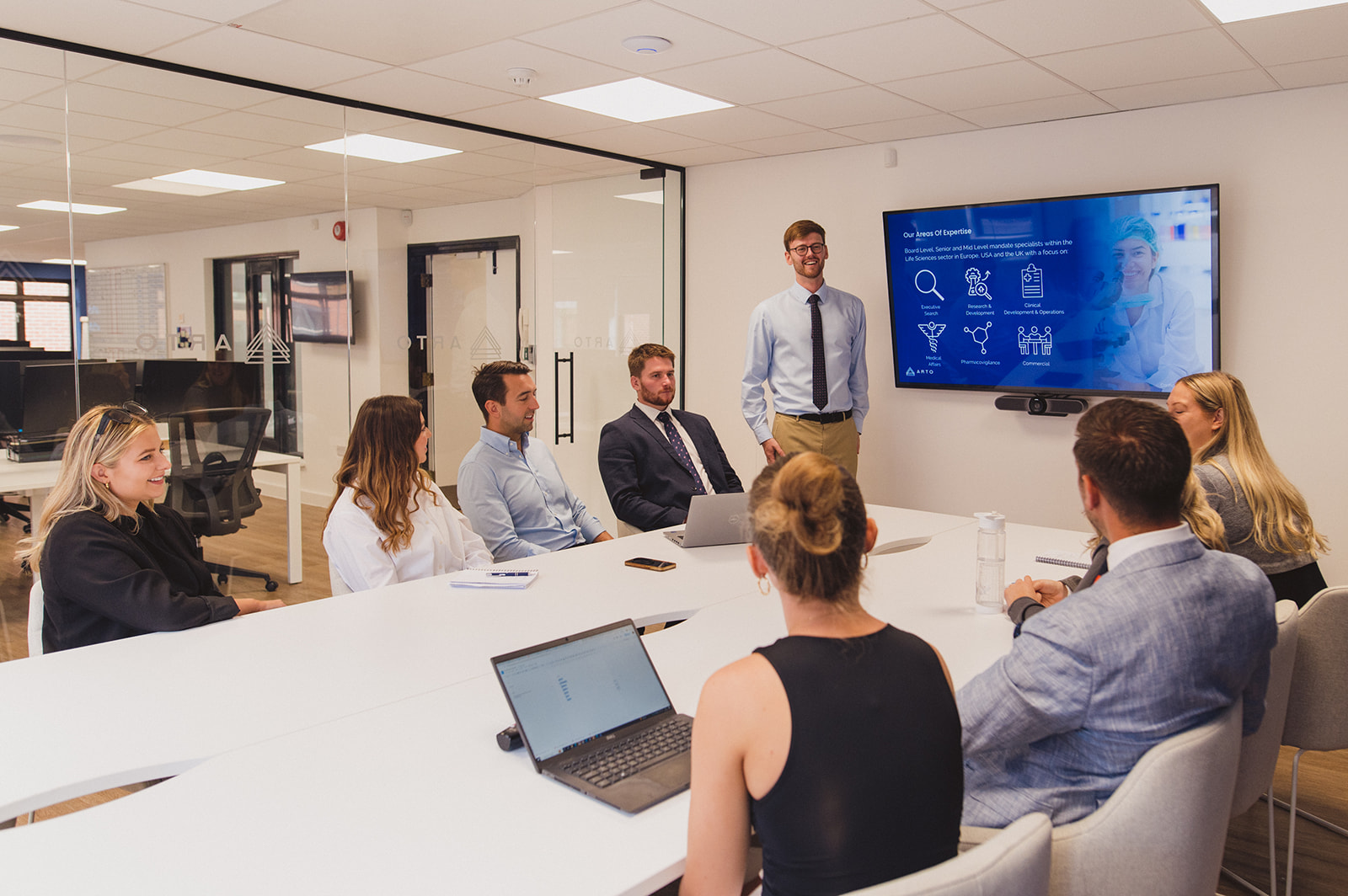 Recruitment, but not as you know it
We're young, and we're growing fast. When we first started ARTO, there were only two of us. Now we're nearing a team of 30. ARTO shows it's possible to be relentlessly focused on the job and care about the people and outcomes. As we grow, we want our team to grow with us, which is why they are at the heart of everything we do. Every day, we're working to ensure an environment that's inclusive, inspiring, and motivating.
Our package of perks
Flexible working
We've created a flexible environment to help you find a balance. We want you to thrive wherever you are.
Nurture your skills
Count on our support (and funding) if you decide to pursue extra academic qualifications.
Time for you
After just 3 years, take a 6-week paid sabbatical and use it however you wish.
Cycle to work scheme
Good for the environment. Good for your health. Sounds good to us. 
Paid family leave
Enhanced maternity and paternity leave so you can enjoy every precious moment.
Referral scheme
Help us add to our likeminded team, and we'll show our appreciation. 
Onsite gym 
No more having to rush to the gym. We've built one on site.
Career progression 
We'll give you the skills you need to progress at your own pace and reach your careers goals.
Supportive environment
We've created a collaborative environment where employees feel valued, respected, and heard.
Incredible earning potential
There's no cap on success here. As you grow, so will your earning opportunities.
Company events
Relax, have fun, and get to know your team at company events that are hosted throughout the year.
Life
beyond
ARTO
As well as a rewarding career journey, competitive salary and an attractive bundle of benefits, we also offer something far rarer – a supportive work environment where you're positively encouraged to stay healthy, reach your goals, and spend time on the things that matter to you.