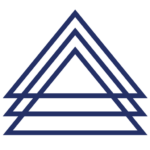 Website ARTO
Our clients are seeking talented and motivated Rheumatologists, who are board certified or board eligible in Rheumatology, to join their teams and help develop new treatments for autoimmune and inflammatory diseases.
As a Rheumatologist in the biotech and pharma industry, you will be at the forefront of developing innovative therapies. You will work alongside a team of dedicated professionals in a dynamic and fast-paced environment, and you will have access to the latest technologies and resources to help you achieve your goals.
In addition to a highly competitive salary and benefits package, our clients offer a stimulating and collaborative work environment that fosters creativity and innovation.
If you are passionate about autoimmune diseases and are looking to make a difference in the lives of patients, we encourage you to apply for our future opportunities for Rheumatologists.