Full Time
Per hour EUR / Year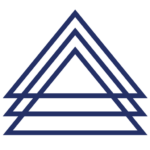 Company Overview:
For more than a century, this global Pharmaceutical company have stayed true to a core set of values – excellence, integrity, and respect for people – that guide them in all they do: discovering medicines that meet real needs, improving the understanding and management of disease, and giving back to communities through philanthropy and volunteerism. They strive to create informative and engaging online communities that share information in meaningful ways. They welcome and encourage your participation and engagement in thoughtful and respectful discourse.
Currently going through a global transformation project to innovate within 'the new era of Medical Affairs'. This essentially is moving the company forward to a point where Medical Affairs is viewed as the third strategic pillar within the organisation, alongside R&D and commercial; as well as ensuring the Medical Affairs and Commercial departments collaborate closer together, challenging the status quo and innovating to better the patient experience. In not just this role, but across the board. They are looking for strong employees who are driving innovation, game changers and proactive in bettering the patient needs/experience.
Position Overview:
Act as a cross-functional interface to support the implementation of medical and/or cross-functional projects by the team. Your tasks in detail:
Responsibilities:
Assisting with the introduction of products to the market and extensions of existing approved products in the Infectious Diseases field.
Creating and executing plans, both strategic and operational, within the specified medical area.
Taking responsibility for the planning and tracking of TLMap, using appropriate metrics.
Managing the budget throughout the year and proactively handling any deviations from the plan.
Supervising processes to ensure the team completes projects in accordance with regulations and deadlines, while also suggesting ways to enhance these processes.
Organizing internal and external gatherings, such as advisory boards, symposiums, and SEMs.
Aiding in data analysis and the creation of presentations and written works like abstracts, posters, and manuscripts.
Gathering pertinent strategic intelligence about competitors and diagnostic and therapeutic trends from various sources, both internal and external, and adapting it for the team's use.
Effectively disseminating information about the clinical environment and pertinent medical and scientific details.
Collaborating across different departments to enhance customer interaction through digital advancements.
Contributing to the formulation of local materials or evaluating global/regional materials intended for promotion.